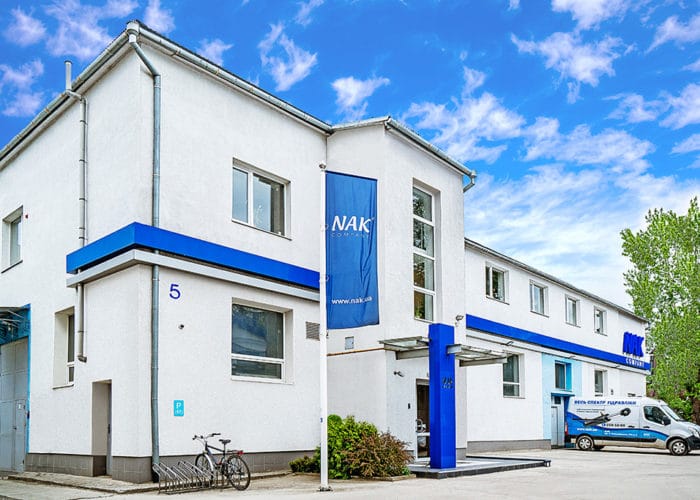 NAK company  is the center, where since 2000, we create hydraulic solutions such as:
– hydraulic cylinders
– power packs
– industrial seals
– high and low pressure hoses
Our manufacturing possibilities allows us to carry out complicated projects in a short time, which is confirmed by hundreds of successfully completed orders for companies in Ukraine and world.
NAK company has many years of experience in the manufacture of hydraulic cylinders. Modern European equipment allows the production of hydraulic cylinders with a stem output length of up to 8000 mm. The high quality of pipes and rods of leading manufacturers, allows you to comply with the level of quality of the final product, according to European standards.
NAK has in its facilities modern equipment for the production of seals of any complexity. We use a turning method, which makes it possible to quickly make seals for your project.
In stock is always in stock a wide range of pipes and rods of the best European manufacturers. The presence of professional cutting equipment, makes it possible to supply quickly prepared blanks for the production of hydraulic cylinders. Also available in a warehouse and under the order the big range of covers, eyes and pistons.
The high quality, reliability and performance of the equipment manufacturer Uniflex (Germany) guarantees the successful result of your business in the production of high pressure hoses. As the official distributor, the company NAK, is always ready to provide the best conditions in the supply of equipment in Ukraine.
NAK company is open for cooperation. If you have any questions or suggestions, send us an inquiry in the way convenient for you. Information is listed on the "Contacts" page and at the bottom of the page.