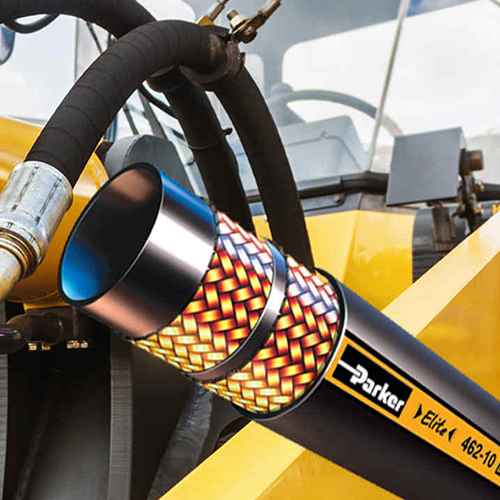 We would like to introduce a new line of high pressure hoses EVO 462 from our partner Parker Hannifin.
In this series, the impulse performance has been improved by 67%, which makes it possible to continue using the hose, which is especially important for special equipment operating in harsh climatic conditions and where it is not always possible to quickly replace a damaged hose.
It is also worth noting that in this series the flexibility of the sleeve is increased, which allows it to be used on moving parts in industrial equipment.
Our company has been the official representative of Parker Hannifin for more than 15 years, and our specialists can always provide technical support in the selection of hydraulic components.