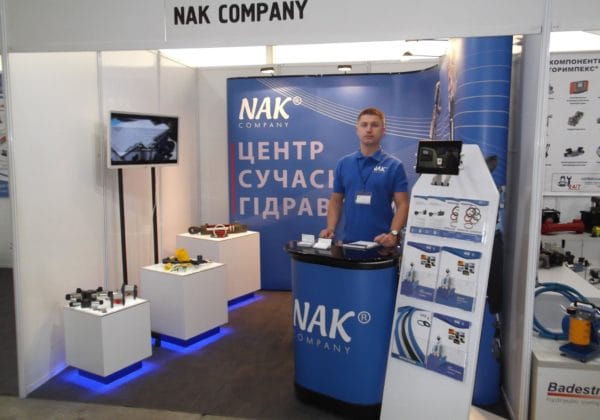 September 20-21, in Mykolaiv city, the international forum TRANS EXPO ODESA-MYKOLAIV 2019, was held. It was organized by the shipbuilding company "Nibulon" in the territory of the enterprise
A 140-meter crane-ship P-140 was commissioned during the forum.
NAK has already traditionally taken part in this fair. During the official opening and meeting with the exhibitors, the General Director of Nibulon Alexey Vadatursky noted NAK as a reliable partner in the hydraulics area, and also noted the support of the national manufacturer. We are proud that there is an opportunity to participate in such projects of truly national importance.