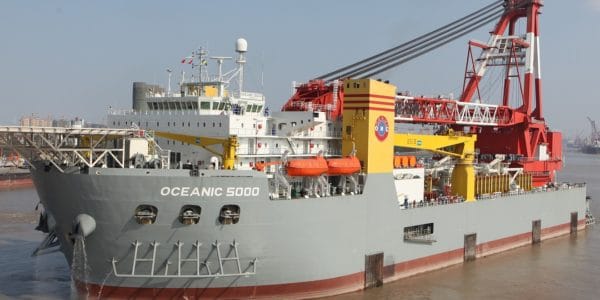 In shipbuilding, the use of hydraulic systems and individual elements is represented very widely. In this review article we will look at where hydraulic cylinders, high pressure hoses and other components can be used.
The use of hydraulic components in shipbuilding can be divided into using them in factory tools, which are used for building ships, internal units in ships, for example, steering, as well as attachments, which are used for loading and unloading.
In the process of building ships, hydraulic mechanisms are used in cranes, various kinds of jacks, as well as in workshops, in the manufacture of parts and components.
In the structure of the vessel, hydraulic equipment is used in many nodes, namely:
– in the hydraulic steering gear. In turn, the drives can be plunger, piston, screw and blade.
– in the pump unit. The device creates pressure and feeds the hydraulic steering gear with hydraulic fluid. Pumps have a different structure, but most often there are vortex, axial and jet.
– in a variable transmission pump control system
– in the system of supply lines for hydraulic units
– additional elements (safety valves, compensators, limiters)
It is worth noting that it is in the steering of large vessels that hydraulic cylinders are used that perform mechanical work to move the steering elements, and high-pressure hoses are used to move the working fluid.
If you have a need to manufacture items such as hydraulic cylinders, high and low pressure hoses, oil power stations or components for them, send your request through the form below
Error: Contact form not found.